The History of Marigold Cottage and its Owners
To celebrate 30 years of ownership, I decided to look into its history, and documents in my possession have taken me back to 1913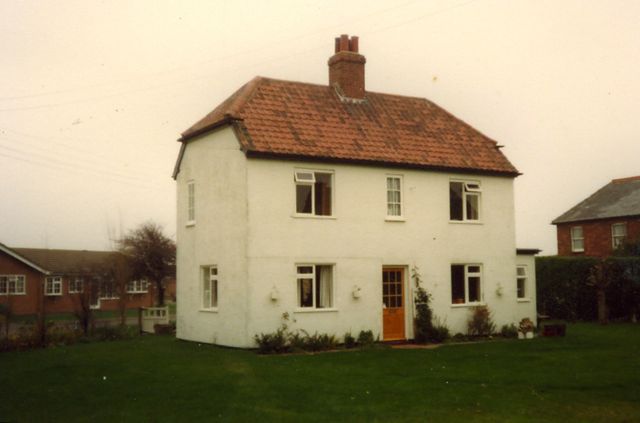 This photograph was taken by the estate agents in 1983 when I bought Marigold Cottage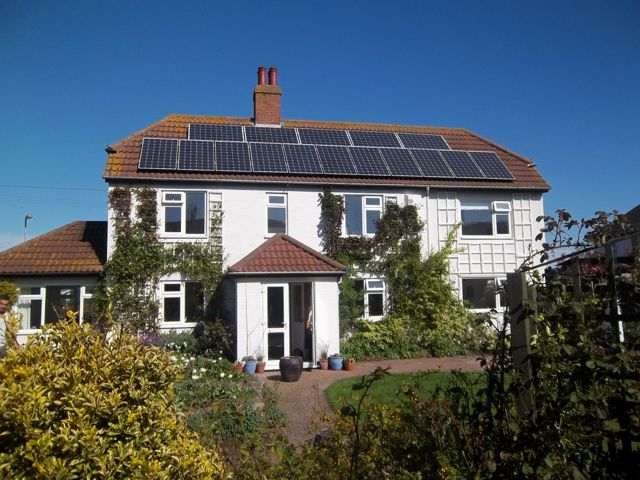 This photograph was taken in 2012
The research is being enthusiastically shared by Jennifer Barber who owns one of the other cottages, and by Annette Lawton of Mansfield who has been very involved with Marigold Cottage in the 36 years that I have owned it.




The owners over the years

| | |
| --- | --- |
| 1913 - 1925 | Florence Forman (b 1878 d 1967 or 1959) bought the land from Frances Mortimer, widow of William Mortimer who played cricket for Lincolnshire against the All England Team in 1861 and 1862 Florence was a school mistress at South Ormsby at the time of selling the land to Ada Sharpley |
| 1925 - 1928 | Ada Sharpley (b 1862 d 1955), who built Marigold Cottage and the three cottages on the land - Curlew Cottage, Seagull Cottage and Skylark Cottage. Ada was born in Louth. She came from a large family of scholars and lived most of her working life at 27 Halifax Road, Chesterton, Cambridge working as a school mistress. She compiled an anthology of poetry published in 1922 called The Poet's Year which can be viewed online. At the time of her death she was living at Seagull Cottage, and she left Skylark Cottage to her nieces Philippa and Jean Allison. |
| 1928 - 1950 | Annie Clara Caroline Foord (nee Labatt) (b 1874 d 1949). She was born in Bradford, married Timothy Foord when she was 47 in 1923 - they lived in Barton on Humber. He died two years later, and she was living at The Homestead, Sturry, Kent when she bought Marigold Cottage. Philippa Allison was the witness atAnnie Clara Caroline Labatt's wedding and Philippa inherited Marigold Cottage from her. |
| 1950 - 1964 | Philippa Allison (b 1889 d 1968), who also inherited Skylark Cottage in 1955. Philippa was Ada's niece and lived at The Hill, Crowtree Lane, Louth |
| 1964 - 1980 | Joan Middup (b 1932), who in 1970 became Joan Renfree. Joan still lives in Stamford. Both she and some of her extended family have visited us several times over the years, taking an interest in developments and reminding us what it used to be like and their happy memories of holidays here. |
| 1980 - 1983 | David Fieldman (b 1952). David and I have been friends from a very young age, he originally came from Leicester and I came from Mansfield, but our families had caravans on Bohemia caravan site, Sutton on Sea, so we spent all our long summer holidays in here from just after the 1953 floods. |
| 1983 - present | Stephanie Lee (b 1950). I was working in Japan when I bought Marigold, and continued to live and work overseas until 2001, just coming 'home' in the summer holidays. I moved back here in January 2001, and have been based here ever since, first with my Mother, Betty Lee and now sharing it with my husband John Raby and our dogs Tassie and Momo. |
Telephone: 01507 442151

This is not a hotlink. You need to type this address into the 'To' line of your email.